Deals with Gold (17-24 juillet) : Goku, Spiderman et Massey Ferguson
Le rendez-vous des bonnes affaires de la semaine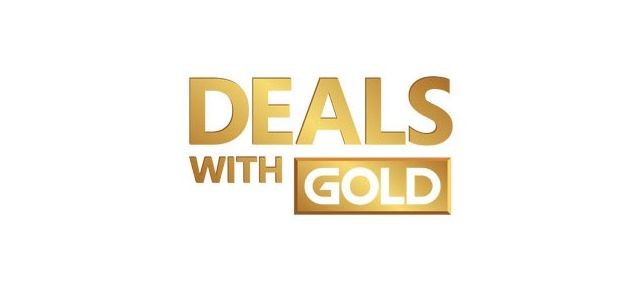 Petites affaires ou Big Dill ? On fait le tour des jeux en promotion cette semaine sur Xbox One et Xbox 360 pour les Deals with Gold & Spotlight Sales, accompagnés cette semaine encore par l'opération «Anime Sale».
La liste est un peu plus restreinte que la semaine dernière mais recèle quelques petites choses intéressantes, comme l'excellent Strider (le test, c'est par là), Okami HD, Plants Vs Zombies Garden Warfare 2, Marvel Ultimate alliance ou encore les deux éditions de Dragon Ball Xenoverse. Si toutefois vous ne vous êtes pas encore lancé dans la culture à grande échelle, Farming Simulator 17 fait de la résistance et se propose une nouvelle fois sous plusieurs formes.
Sur Xbox 360, on retrouve entre autres quelques titres Capcom tels que Remember Me ou Darkstalkers Resurrection (un petit test pour la route ?). Dommage que parmi la sélection dans son ensemble seulement deux jeux soient rétrocompatibles (Faery – Legends of Avalon et Mars : War Logs).
Liste des Deals with Gold et bonnes affaires sur Xbox One
| | | |
| --- | --- | --- |
| Titre | Remise | Prix remisé |
| Arslan: The Warriors of Legend | 50% | 30,00€ |
| Dragon Ball Xenoverse | 75% | 12,50€ |
| Dragon Ball Xenoverse + Season Pass | 75% | 17,50€ |
| Dragon Ball Xenoverse 2 Deluxe Edition | 67% | 31,18€ |
| Dragon Ball Xenoverse Super Bundle | 60% | 36,00€ |
| DYNASTY WARRIORS 8 Empires | 50% | 25,00€ |
| Farming Simulator 17 | 75% | 10,00€ |
| Farming Simulator 17 – Platinum Edition | 50% | 25,00€ |
| Farming Simulator 17 – Platinum Expansion | 33% | 13,39€ |
| Farming Simulator 17 – Premium Edition | 75% | 18,75€ |
| Fe | 50% | 10,00€ |
| Fortnite: Deluxe Founder's Pack | 40% | 30,00€ |
| Fortnite: Standard Founders Pack | 40% | 20,00€ |
| I Hate Running Backwards | 33% | 10,04€ |
| Marvel: Ultimate Alliance 2 | 75% | 10,00€ |
| Marvel: Ultimate Alliance Bundle | 75% | 15,00€ |
| Marvel: Ultimate Alliance | 75% | 10,00€ |
| Mirrors Edge Catalyst | 75% | 5,00€ |
| oOo: Ascension | 25% | 11,24€ |
| Outbreak: The Nightmare Chronicles  | 50% | Non disponible |
| Plants vs. Zombies Garden Warfare 2 | 75% | 5,00€ |
| Plants vs. Zombies Garden Warfare 2: Deluxe Edition | 75% | 7,50€ |
| Stranger of Sword City | 75% | 9,00€ |
| Strider | 67% | 4,95€ |
| The Invisible Hours | 33% | 16,74€ |
| Train Sim World: Edition Fondateurs | 20% | 23,99€ |
| ŌKAMI HD | 30% | 13,99€ |
Liste des Deals with Gold et bonnes affaires sur Xbox 360
| | |
| --- | --- |
| Titre | Remise |
| Asura's Wrath | 75% |
| Bionic Commando: Rearmed | 50% |
| BlazBlue | 50% |
| BLAZBLUE CS | 50% |
| Contrast | 75% |
| Darkstalkers Resurrection | 80% |
| Dustforce | 70% |
| Faery – Legends of Avalon | 75% |
| Mars: War Logs | 75% |
| Marvel: Ultimate Alliance 2  | 60% |
| Marvel: Ultimate Alliance | 60% |
| Puzzle Fighter HD | 75% |
| Remember Me | 75% |
| Rotastic | 75% |
| SAMURAI WARRIORS 2 | 50% |
| Samurai Warriors 2 Empires | 50% |
| STRIDER | 67% |
| Things on Wheels | 75% |
| WARRIORS OROCHI | 75% |