Deals with Gold (20 – 27 novembre) : Une petite rallonge pour la route ?
Avec Surviving Mars et plein de DLC pour Marvel vs Capcom Infinite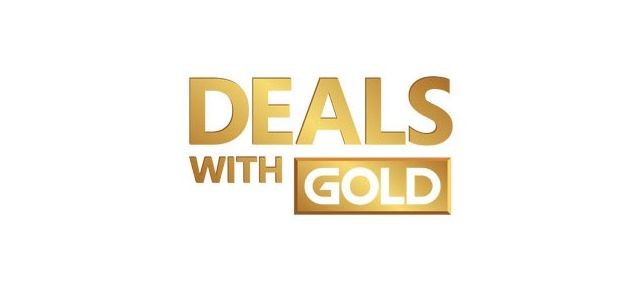 C'est avec un certain retard (et les excuses qui vont avec), que nous vous présentons les Deals with Gold et promotions sur Xbox One et Xbox 360 pour la semaine du 20 au 27 novembre.
A consulter : Offres du Black Friday sur Xbox One et Xbox 360
Un petit souci nous a retenu et le double effet Kiss Cool est visible dans la liste à suivre qui ne comprend pas cette semaine les prix après remise. Vous disposez néanmoins ici de tout ce qu'il faut savoir sur du contenu des offres de la semaine, pour le coup limité compte tenu du flot important de réductions initié par le Black Friday.
Offres sur Xbox One
*Réservées au membres Gold
| | |
| --- | --- |
| Titre | Remise |
| All-Star Fruit Racing | 35% |
| Cast of the Seven Godsends – Redux* | 70% |
| DOOM + Wolfenstein II Bundle | 60% |
| Fall of Light: Darkest Edition* | 33% |
| Marvel vs. Capcom: Infinite – Avenging Army Costume Pack | 50% |
| Marvel vs. Capcom: Infinite – Black Panther | 50% |
| Marvel vs. Capcom: Infinite – Black Widow | 30% |
| Marvel vs. Capcom: Infinite – Monster Hunter | 50% |
| Marvel vs. Capcom: Infinite – Mystic Masters Costume Pack | 30% |
| Marvel vs. Capcom: Infinite – Mystic Masters Costume Pack | 50% |
| Marvel vs. Capcom: Infinite – Sigma | 50% |
| Marvel vs. Capcom: Infinite – Stone Seekers Costume Pack | 30% |
| Marvel vs. Capcom: Infinite – Venom | 30% |
| Marvel vs. Capcom: Infinite – Winter Soldier | 30% |
| Marvel vs. Capcom: Infinite – World Warriors Costume Pack | 50% |
| Mining Rail* | 30% |
| Mitsurugi Kamui Hikae | 50% |
| Monster Hunter World – Additional Gesture Bundle 2 | 30% |
| Monster Hunter World – Additional Gesture Bundle 4 | 40% |
| Not A Hero: Super Snazzy Edition* | 75% |
| OlliOlli2: XL Edition | 75% |
| Skyrim Special Edition + Fallout 4 G.O.T.Y Bundle | 40% |
| Sniper Elite 4 Season Pass | 50% |
| Sniper Elite 4 – Deathstorm Part 1: Inception | 50% |
| Sniper Elite 4 – Deathstorm Part 2: Infiltration | 50% |
| Sniper Elite 4 – Deathstorm Part 3: Obliteration | 50% |
| Strange Brigade Season Pass | 30% |
| Surviving Mars – Digital Deluxe Edition* | 30% |
| Surviving Mars – First Colony Edition* | 40% |
| Surviving Mars* | 30% |
| The Evil Within 2 | 67% |
| The Flame in the Flood* | 60% |
| The Surge – Augemented Edition* | 67% |
| The Surge – The Good, the Bad and the Augmented Expansion* | 15% |
| Toby: The Secret Mine* | 70% |
| Trulon: The Shadow Engine* | 75% |
Offres sur Xbox 360
| | |
| --- | --- |
| Titre | Remise |
| JUJU* | 85% |
| The Escapists* | 75% |
| The Raven – Legacy of a Master Thief Episode 1* | 85% |
| The Raven – Legacy of a Master Thief Episode 2* | 85% |
| The Raven – Legacy of a Master Thief Episode 3* | 85% |
| Thunder Wolves* | 85% |
| Worms 2: Armageddon* | 75% |
| Worms Revolution* | 75% |
| Worms* | 75% |
| Worms: Ultimate Mayhem* | 75% |