Deals with Gold : Battlefield, Monster Hunter, de la moto et… Panzer Dragoon Orta
Sinon, il y a GTA V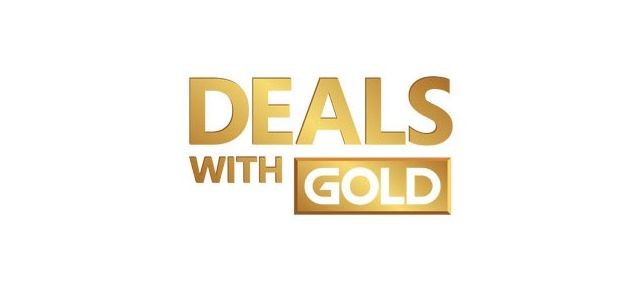 On connait désormais les Deals with Gold et promotions diverses disponibles sur le Xbox Live pour la semaine du 11 au 18 décembre. Découvrons tout cela ensemble !
La sélection de la semaine lorgne pas mal du côté des habitués avec GTA V qui est là tellement souvent qu'il pourrait envisager une baisse de prix permanente. C'est aussi le cas -dans une moindre mesure- pour les Battlefield 1, Hardline et 4 que l'on retrouve sous diverses offres avec leurs DLC.
Pas mal de jeux Milestone sont au programme avec du MXGP 3, Sébastien Loeb Rally Evo, MotoGP 17 et autres Valentino Rossi : The Game pour qui aime rouler, sur deux ou quatre roues. Mais si l'on ne devait choisir qu'un seul titre cette semaine, on se tournerait certainement vers Capcom et son Monster Hunter : World disponible à 25€. A noter aussi pour les amateurs de baston la disponibilité du très appréciable Persona 4 Arena, par ailleurs rétrocompatible.
La petite surprise de la semaine se nomme quant à elle Panzer Dragoon Orta. Le hit de la Xbox Originale, rétrocompatible, est proposé à moitié prix et fait ainsi écho à l'annonce faite par SEGA de la sortie prochaine des deux premiers épisodes de la saga en versions remasterisées.
| | | | |
| --- | --- | --- | --- |
| Titre | Support | Remise | Tarif après remise |
| 8-Bit Armies | One | 15% | €25.49 |
| Abyss Odyssey | One | 50% | €7.49 |
| Agatha Christie – The ABC Murders | One | 70% | €6.00 |
| Alien Rage | 360 | 80% | €2.87€ |
| Battlefield 1 Premium Pass | One | 80% | €10.00 |
| Battlefield 1 Shortcut Kit: Ultimate Bundle | One | 75% | €10.00 |
| Battlefield 4 | One | 75% | €5.00 |
| Battlefield 4 Premium | One | 85% | €7.50 |
| Battlefield Anniversary Bundle | One | 80% | €20.00 |
| Battlefield Hardline Ultimate Edition | One | 85% | €13.50 |
| Bloodstained: Curse of the Moon | One | 30% | €6.99 |
| Crypt of the Serpent King | One | 50% | €0.99 |
| Deluxe Kit | One | 40% | €8.99 |
| Divinity: Original Sin – Enhanced Edition | One | 75% | €10.00 |
| FIFA 19 Ultimate Edition | One | 40% | €59.99 |
| Gnomes Garden 3: The thief of castles | One | 50% | €2.50 |
| God Mode | 360 | 50% | €4.74 |
| Grand Theft Auto V & Great White Shark Cash Card | One | 10% | €40.49 |
| Grand Theft Auto V: Premium Online Edition | One | 10% | €53.99 |
| Grand Theft Auto V: Premium Online Edition & Great White Shark Card Bundle | One | 5% | €66.49 |
| Grand Theft Auto V: Premium Online Edition & Megalodon Shark Card Bundle | One | 25% | €97.49 |
| Grand Theft Auto V: Premium Online Edition & Whale Shark Card Bundle | One | 10% | €83.69 |
| GTA V : Criminal Enterprise Starter Pack and Megalodon Shark Card Bundle | One | 15% | €89.24 |
| GTA V : Criminal Enterprise Starter Pack and Whale Shark Card Bundle | One | 10% | €61.19 |
| Knights of Pen and Paper +1 Deluxier Edition | One | 30% | €10.49 |
| Mega Man Legacy Collection 1 & 2 Combo Pack | One | 50% | €12.50 |
| Mega Man X Legacy Collection 1+2 | One | 25% | €29.24 |
| Mirror's Edge Catalyst | One | 75% | €5.00 |
| Monster Hunter : World – Additional Gesture Bundle 2 | One | 40% | €2.99 |
| Monster Hunter : World – Additional Gesture Bundle 4 | One | 40% | €4.79 |
| MONSTER HUNTER: WORLD | One | 50% | €25.00 |
| Moto Racer 4 | One | 70% | €6.00 |
| MotoGP17 | One | 70% | €15.00 |
| Mugsters | One | 67% | €4.95 |
| MXGP3 | One | 70% | €15.00 |
| Panzer Dragoon Orta | Xbox OG | 50% | €4.99 |
| Persona 4 Arena | One | 50% | €7.49 |
| RAW | 360 | 80% | €1.89 |
| Sébastien Loeb Rally EVO | One | 75% | €5.00 |
| Spintires: MudRunner – American Wilds Edition | One | 25% | €29.99 |
| Stardust Galaxy Warriors: Stellar Climax | One | 67% | €3.29 |
| The Long Reach | One | 60% | €6.00 |
| The Technomancer | One | 75% | €10.00 |
| Toy Odyssey | One | 60% | €5.99 |
| Valentino Rossi The Game | One | 75% | €5.00 |