Deals with Gold : Voici les ultimes offres de 2018
Vous êtes plutôt vaisseau spatial ou tracteur ?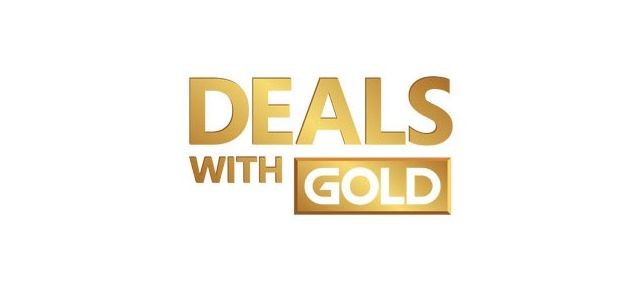 Nous y voilà : il est temps de vous présenter la dernière salve de Deals with Gold et promotions de l'année 2018. Si Noël ne vous a pas tout à fait essoré, peut-être allez-vous trouver ici quelque chose pour terminer l'année en beauté ?
Le gros de la sélection est composé d'offres sur les DLC du récent Starlink : Battle for Atlas et de l'inamovible Farming Simulator 17. On retrouve aussi du Ark, Valkyria Revolution et un jeu Xbox première du nom, à savoir Hunter: The Reckoning.
De notre côté, au jeu de «quoi choisir s'il ne faut en sélectionner qu'un seul», on vous conseille -pour peu que vous aimiez les shoot'em up- le très bon Shikhondo : Soul Eater. Testé dans nos colonnes il y a quelques mois, c'est un titre très bien fichu, addictif et plutôt bien senti artistiquement parlant, dans la veine du célèbre Guwange.
Voici l'intégralité des offres de la semaine sur Xbox One et Xbox 360.
| | | | |
| --- | --- | --- | --- |
| Titre | Support | Remise | Tarif après remise |
| 101 Ways To Die | One | 60% | €3.99 |
| Alcatraz | One | 75% | €0.62 |
| ARK: Aberration | One | 50% | €10.00 |
| ARK: Survival Evolved Explorer's Edition | One | 50% | €42.50 |
| Beast Quest | One | 75% | €10.00 |
| Bound by Flame | 360 | 80% | €3.99 |
| Death Road to Canada | One | 33% | €10.04 |
| Digerati Indie Darling Bundle Vol.2 | One | 20% | €39.99 |
| Digerati Indie Darling Bundle Vol.2 | One | 80% | €10.00 |
| Duct Tapes Are Forever | One | 75% | €1.00 |
| EARTHLOCK | One | 50% | €14.99 |
| Escape Team | One | 75% | €1.00 |
| Euro Fishing: Lilies | One | 50% | €5.50 |
| Euro Fishing: The Moat | One | 50% | €5.50 |
| Farming Simulator 17 | One | 75% | €10.00 |
| Farming Simulator 17 – Big Bud Pack | One | 33% | €10.04 |
| Farming Simulator 17 – Platinum Expansion | One | 33% | €13.39 |
| Farming Simulator 17 – ROPA PACK | One | 33% | €5.35 |
| Farming Simulator 17 – Season Pass | One | 33% | €23.44 |
| Final Exam | 360 | 80% | €1.89 |
| Goosebumps: The Game | 360 | 60% | €3.99 |
| Guncraft: Blocked and Loaded | 360 | 50% | €7.49 |
| Hunter: The Reckoning | Xbox OG | 30% | €10.49 |
| I, Hope | One | 50% | €4.99 |
| Infinite Air with Mark McMorris | One | 75% | €7.50 |
| InnerSpace | One | 75% | €5.00 |
| Jeremy McGrath's Offroad | 360 | 80% | €1.89 |
| Kuhn Equipment Pack | One | 33% | €10.04 |
| Kung Fu Panda Showdown of Legendary Legends | One | 50% | €5.00 |
| Monster Jam Battlegrounds | 360 | 75% | €2.49 |
| Monster Jam: Crush It! | One | 75% | €7.50 |
| Moonfall Ultimate | One | 35% | €8.11 |
| Ninjin: Clash of Carrots | One | 75% | €3.75 |
| Overcooked! 2 – Surf 'n' Turf | One | 25% | €3.74 |
| PLANET ALPHA | One | 50% | €10.00 |
| Raging Justice | One | 50% | €6.50 |
| RAZED | One | 30% | €8.39 |
| Rock Band 4 Rivals Bundle | One | 30% | €48.99 |
| Rock Band Rivals Expansion | One | 30% | €20.99 |
| Sanctum 2 | 360 | 85% | €2.24 |
| Sanctum 2 : Expansion Pack | 360 | 80% | €0.99 |
| Shikhondo : Soul Eater | One | 50% | €7.00 |
| Starlink: Battle for Atlas – Crusher Shredder & Mk.2 Weapon Pack | One | 50% | €3.00 |
| Starlink: Battle for Atlas – Eli Pilot Pack | One | 50% | €2.00 |
| Starlink: Battle for Atlas – Hailstorm & Meteor Mk.2 Weapon Pack | One | 50% | €3.00 |
| Starlink: Battle for Atlas – Iron Fist & Freeze Ray Mk.2 Weapon Pack | One | 50% | €3.00 |
| Starlink: Battle for Atlas – Kharl Pilot Pack | One | 50% | €2.00 |
| Starlink: Battle for Atlas – Lance Starship Pack | One | 50% | €7.50 |
| Starlink: Battle for Atlas – Levi Pilot Pack | One | 50% | €2.00 |
| Starlink: Battle for Atlas – Nadir Starship Pack | One | 50% | €7.50 |
| Starlink: Battle for Atlas – Pulse Starship Pack | One | 50% | €7.50 |
| Starlink: Battle for Atlas – Razor Pilot Pack | One | 50% | €2.00 |
| Starlink: Battle for Atlas – Shockwave & Gauss Gun Mk.2 Weapon Pack | One | 50% | €3.00 |
| Starlink: Battle for Atlas- Neptune Starship Pack | One | 50% | €7.50 |
| The Escapists | One | 75% | €4.50 |
| The Escapists & The Escapists: The Walking Dead | One | 75% | €6.25 |
| The Escapists DLC Bundle | One | 75% | €2.25 |
| The Escapists: Supermax Edition | One | 75% | €7.00 |
| The Escapists: The Walking Dead | One | 75% | €4.50 |
| The Golf Club 2 | One | 75% | €10.00 |
| Valkyria Revolution | One | 40% | €23.99 |
| Vampyr | One | 60% | €24.00 |
| Zombie Doom | One | 50% | €0.99 |
| Zombie Vikings | One | 80% | €2.39 |