Deals with Gold : De Kingdom Hearts III à Final Fantasy, Square-Enix répond présent
Tomb Raider, Just Cause, Thief et même du ACA Neo Geo sont là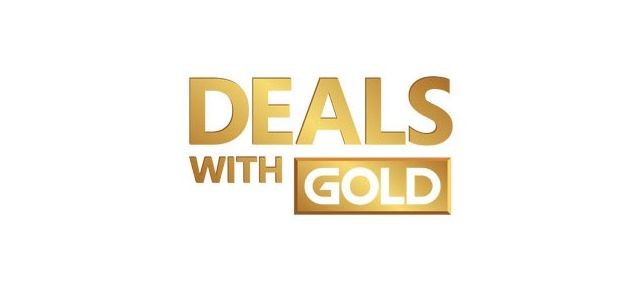 Cette semaine, entre plusieurs bonnes affaires en tous genres, les regards se tournent vers Square-Enix et son catalogue de jeux particulièrement intéressant.
Intéressant, oui, puisque l'on retrouve Final Fantasy XV sous toutes ses formes mais également le portage de l'épisode PSP, Type-O HD. Avec Just Cause 3 et 4, Tomb Raider est également présent sur Xbox One comme sur Xbox 360, en plus de Thief, Sleeping Dogs et même Kingdom Hearts III pour une première petite réduction.
Sinon, il y a en a pour tous les goûts encore une fois avec Destiny 2, Call of Cthulhu, GOAT Simulator ou encore une poignée de titres ACA Neo Geo.
Voici les Deals with Gold et soldes d'éditeurs de la semaine.
Titre

Support

Remise

Tarif après remise

2Dark

One

80%

€6.00

ACA NEOGEO SHOCK TROOPERS

One

50%

€3.50

ACA NEOGEO WORLD HEROES 2

One

50%

€3.50

ACA NEOGEO ZED BLADE

One

50%

€3.50

Agatha Knife

One

30%

€8.39

AngerForce: Reload

One

15%

€8.49

Black The Fall

One

50%

€7.50

Bombfest

One

25%

€14.99

Call of Cthulhu

One

50%

€27.50

Call of Duty: Modern Warfare Remastered

One

50%

€20.00

Deadbeat Heroes

One

50%

€7.50

Death Road to Canada

One

40%

€8.99

Deployment

One

50%

€4.99

Destiny 2 : Renégats

One

50%

€20.00

Destiny 2: Renégats – Complete Collection

One

45%

€54.99

Destiny 2: Renégats – Digital Deluxe Edition

One

35%

€51.99

Destiny 2: Renégats – Legendary Collection

One

50%

€35.00

Destiny 2: Renégats + Annual Pass

One

30%

€48.99

DEUS EX: HUMAN REVOLUTION – THE MISSING LINK

360

85%

€0.89

Deus Ex: Human Revolution Explosive Mission Pack

360

70%

€0.85

Deus Ex: Mankind Divided

One

85%

€4.50

Deus Ex: Mankind Divided – A Criminal Past

One

80%

€2.40

Deus Ex: Mankind Divided – Assault Pack

One

75%

€1.25

Deus Ex: Mankind Divided – Digital Deluxe Edition

One

85%

€6.75

Deus Ex: Mankind Divided – Season Pass

One

80%

€3.00

Deus Ex: Mankind Divided – System Rift

One

80%

€2.40

Deus Ex: Mankind Divided – Tactical Pack

One

75%

€1.25

Far Cry 5 + Far Cry New Dawn Deluxe Edition Bundle

One

50%

€50.00

Far Cry 5 Gold Edition + Far Cry New Dawn Deluxe Edition Bundle

One

50%

€60.00

Far Cry New Dawn Deluxe Edition

One

50%

€27.50

Farming Simulator 15 – Lamborghini Nitro 120

360

51%

€0.49

Farming Simulator 15 (360) : New Holland

360

50%

€3.49

Farming Simulator 15 (360) : Niva

360

50%

€0.99

Fear Effect Sedna

One

85%

€3.00

FINAL FANTASY TYPE-0 HD

One

50%

€10.00

FINAL FANTASY XV MULTIPLAYER: COMRADES

One

50%

€5.00

FINAL FANTASY XV POCKET EDITION HD

One

50%

€15.00

FINAL FANTASY XV ROYAL EDITION

One

50%

€25.00

FINAL FANTASY XV ROYAL PACK

One

50%

€7.50

FINAL FANTASY XV Season Pass

One

50%

€7.50

FINAL FANTASY XV WINDOWS EDITION

One

50%

€24.99

Forgotton Anne

One

40%

€11.99

Gekido Kintaro's Revenge

One

50%

€4.99

Gift Giving Bundle

One

25%

€7.49

Goat MMO Simulator

One

70%

€1.50

Goat Simulator

One

75%

€2.50

Goat Simulator DLC Bundle

One

75%

€5.00

Goat Simulator: GoatZ

One

70%

€1.50

Goat Simulator: PAYDAY

One

70%

€1.50

Goat Simulator: Waste Of Space

One

70%

€1.50

Grand Prix Rock 'N Racing

One

67%

€2.63

Hunting Simulator

One

75%

€15.00

Hyper Sentinel

One

50%

€7.49

Jus Cause 3 : Capstone Bloodhound RPG

One

70%

€0.75

Just Cause 3

One

70%

€6.00

Just Cause 3 – Explosive Weapon Pack

One

70%

€1.20

Just Cause 3 – Final Argument Sniper Rifle

One

70%

€0.75

Just Cause 3 : Combat Buggy

One

70%

€0.60

Just Cause 3 : Kousavá Rifle

One

70%

€0.75

Just Cause 3 : Mini-Gun Racing Boat

One

70%

€0.60

Just Cause 3 : Rocket Launcher Sports Car

One

70%

€0.60

Just Cause 3 : Weaponized Vehicle Pack

One

70%

€1.20

Just Cause 3: Air, Land & Sea Expansion Pass

One

75%

€3.75

Just Cause 3: Bavarium Sea Heist

One

70%

€1.80

Just Cause 3: Mech Land Assault

One

70%

€3.60

Just Cause 3: Reaper Missile Mech

One

70%

€1.50

Just Cause 3: Sky Fortress

One

70%

€3.60

Just Cause 3: XXL Edition

One

70%

€9.00

Just Cause 4 – Digital Deluxe Edition

One

50%

€40.00

Just Cause 4 – Gold Edition

One

50%

€50.00

Just Cause 4 – Standard Edition

One

50%

€35.00

Kane & Lynch 2 – Alliance Weapon Pack

360

80%

€0.57

Kane & Lynch 2 – Multiplayer Masks Pack

360

75%

€0.47

Kane & Lynch 2 – The Doggie Bag

360

75%

€1.67

KINGDOM HEARTS

Ⅲ

One

25%

€52.49

Lara Croft and the Guardian of Light : Things That Go Boom Challenge Pack 2

360

80%

€0.59

Lara Croft and the Temple of Osiris

One

85%

€3.00

Lara Croft and the Temple of Osiris & Season Pass Pack

One

85%

€4.35

Lara Croft and the Temple of Osiris Icy Death Pack

One

70%

€1.50

Lara Croft and the Temple of Osiris Season Pass

One

85%

€1.50

Lara Croft and the Temple of Osiris Twisted Gears Pack

One

85%

€0.75€

Lara Croft and the Temple of Osiris: Hitman Pack

One

75%

€0.50

Lara Croft and the Temple of Osiris: Legend Pack

One

75%

€0.50

Life is Strange 2 Episode 1

One

50%

€4.00

Life is Strange Complete Season (Episodes 1-5)

One

80%

€4.00

Life is Strange: Before the Storm Complete Season

One

70%

€5.10

Life is Strange: Before the Storm Deluxe Edition

One

70%

€7.50

Life is Strange: Before the Storm Deluxe Upgrade

One

70%

€3.00

Lightfield HYPER Edition

One

25%

€11.24

Mafia III

One

75%

€10.00

Mafia III Deluxe Edition

One

75%

€15.00

Mafia III Season Pass

One

50%

€15.00

Murdered: Soul Suspect

One

85%

€3.00

NBA 2K Playgrounds 2

One

50%

€15.00

Next Up Hero

One

75%

€4.99

Nickelodeon: Kart Racers

One

40%

€23.99

Oh My Godheads

One

75%

€3.75

Paladins : Obsidian Pack

One

33%

€10.04

Paladins : Octahedron

One

50%

€6.50

Pankapu

One

50%

€5.99

Riptide GP: Renegade

One

50%

€4.99

Rise of Insanity

One

33%

€6.69

Rise of the Tomb Raider (360) – Endurance Mode

360

75%

€2.49

Rise of the Tomb Raider Season Pass (360)

One

75%

€7.49

Rise of the Tomb Raider  (360) – Baba Yaga: The Temple of the Witch

360

75%

€2.49

Rise of the Tomb Raider : 20 Year Celebration Pack

One

75%

€2.50

Rise of the Tomb Raider : Apex Predator

One

75%

€0.75

Rise of the Tomb Raider : Cold Darkness Awakened

One

75%

€2.50

Rise of the Tomb Raider : Prophet's Legacy

One

75%

€0.75

Rise of the Tomb Raider : Remnant Resistance Pack

One

75%

€0.75

Rise of the Tomb Raider : Siberian Ranger

One

75%

€0.75

Rise of the Tomb Raider : Tactical Survivor Pack

One

75%

€0.75

Rise of the Tomb Raider : Valiant Explorer Pack

One

50%

€0.50

Rise of the Tomb Raider: 20 Year Celebration

One

80%

€12.00

Romancing SaGa 2

One

50%

€12.49

Runbow: Anime Pack

One

25%

€1.86

Runbow: Extra Val-Hue Pack

One

50%

€6.74

Runbow: New Costume and Music Bundle

One

50%

€3.74

Runbow: Professionals Pack

One

25%

€1.86

Runbow: Satura's Space Adventure

One

50%

€3.24

Runbow: Steampunk Pack

One

25%

€1.86

Runbow: Winter Pack

One

50%

€1.74

Shadow of the Tomb Raider

One

50%

€35.00

Shadow of the Tomb Raider – Croft Edition

One

50%

€50.00

Shadow of the Tomb Raider – Digital Deluxe Edition

One

50%

€40.00

Shadow of the Tomb Raider – Season Pass

One

33%

€20.09

Sleeping Dogs (360) : Nightmare In North Point Pack

360

85%

€1.00

Sleeping Dogs (360) : The Year of the Snake

360

85%

€1.00

Sleeping Dogs (360) : The Zodiac Tournament Pack

360

70%

€1.43

Sleeping Dogs Definitive Edition

One

85%

€4.50

Splasher

One

50%

€7.49

Stardust Galaxy Warriors: Stellar Climax

One

67%

€3.29

Thief

One

85%

€3.00

Thief – Booster Pack: Ghost

360

51%

€0.49

Thief – Booster Pack: Opportunist

360

51%

€0.49

Thief – Booster Pack: Predator

360

51%

€0.49

Thief – The Bank Heist

One

70%

€1.50

Thief- The Forsaken – Challenge Map:

360

85%

€0.74

TomB Raider (360) : 1939 Multiplayer Map Pack

360

75%

€0.94

 Tomb Raider (360) : Adventure Pack Unlock

360

86%

€0.93

 Tomb Raider (360) : Online Survival Pack Unlock

360

86%

€0.93

 Tomb Raider (360) : Outfit Pack

360

75%

€0.71

Tomb Raider (360) : Tomb of the Lost Adventurer

360

83%

€0.48

Tomb Raider Outfit Pack 2

360

75%

€0.47

Tomb Raider: Underworld – Lara's Shadow

360

89%

€1.04

TRON RUN/r

One

60%

€8.00

TRON RUN/r (Deluxe Bundle)

One

60%

€12.00

Vampyr

One

75%

€15.00

V-Rally 4

One

40%

€35.99

V-Rally 4 Ultimate Edition

One

40%

€47.99

WORLD OF FINAL FANTASY MAXIMA

One

50%

€20.00

XCOM 2

One

75%

€12.50

XCOM 2 Collection

One

67%

€29.70

XCOM 2 Digital Deluxe Edition

One

75%

€16.25

XCOM 2: War of the Chosen

One

60%

€16.00