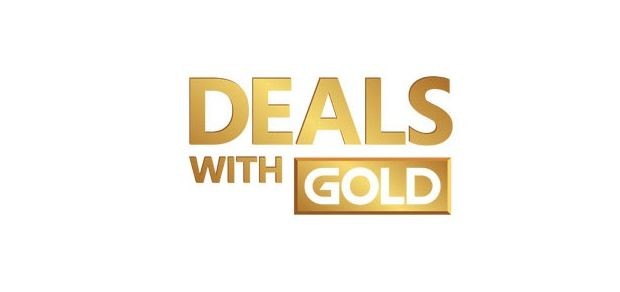 Cette semaine, entre les Deals with Gold, les réductions sur les titres à jouer en famille, les Spotlight et Anime Sales, la liste des promotions est bien chargée. Aux côtés de Rocket League que l'on retrouve à toutes les sauces, pas mal de jeux japonais s'offrent à des prix parfois intéressants.
Rocket League et ses DLC se déclinent à la chaine et à -50%, tandis que les amateurs de jeux narratifs peuvent dès à présent retrouver The Council, un épisode après l'autre (deux sont disponibles pour le moment) ou pour la totale. Côté japonais, on retrouve un peu de tout sur Xbox One avec Sword Art Online : Fatal Bullet à -30%, le très bon shoot'em up Raiden V à -60%, One Piece Burning Blood à -75% ou encore Naruto décliné en deux titres, de -30% à -50%.
Sur Xbox 360, l'essentiel de l'offre est réservée au plus grand de tous les donneurs de coups : Dynasty Warriors. De l'épisode 5 au 8 en passant par les nombreuses variantes et autres spin off, la saga de Koei-Tecmo se négocie de -50% à -80%.
Vous trouverez un peu plus bas l'ensemble des offres disponibles sur Xbox One et Xbox 360. Nous mettrons tout cela à jour rapidement avec les prix pour chaque jeu. Restez branchés sur Xbox-Mag !
Offres Xbox One
| | | |
| --- | --- | --- |
| Titre | Remise (%) | Tarif remisé (€) |
| 1000 Neverwinter Zen | 15% | 8,49 |
| 11000 Neverwinter Zen | 25% | 74,99 |
| 2000 Neverwinter Zen | 20% | NC |
| 23000 Neverwinter Zen | 25% | NC |
| 500 Neverwinter Zen | 15% | NC |
| 5300 Neverwinter Zen | 20% | NC |
| 6180 the moon | 30% | NC |
| A Hat in Time | 33% | 20,09 |
| Absolute Drift: Zen Edition | 50% | 6 |
| Aqua Moto Racing Utopia | 50% | 10 |
| Armello – Deluxe Bundle | 50% | NC |
| Attack on Titan | 40% | 35,99 |
| BLAZBLUE CHRONOPHANTASMA EXTEND | 50% | NC |
| Bridge Constructor | 70% | 3 |
| Clouds & Sheep 2 | 50% | NC |
| Danger Zone | 45% | 8,24 |
| DC Universe Online 1-Month Membership | 25% | 11,24 |
| DC Universe Online 12-Month Membership | 33% | 80,39 |
| DC Universe Online 3-Month Membership | 25% | 29,24 |
| Dynamite Fishing – World Games | 50% | NC |
| Embers of Mirrim | 60% | 8 |
| Energy Cycle | 33% | 2 |
| FIFA 18 | 67% | 48,99 |
| FIFA 18 ICON Edition | 50% | 50 |
| FIFA 18 Ronaldo Edition | 50% | 36 |
| Forza Motorsport 6 VIP | 75% | 5 |
| Future War: Reborn* | 40% | NC |
| Guilt Battle Arena | 50% | 5 |
| Has-Been Heroes | 75% | 6,25 |
| I, Hope | 25% | NC |
| Ink | 70% | 3 |
| Inside My Radio | 50% | NC |
| KYURINAGA'S REVENGE | 60% | 2 |
| Letter Quest: Grimm's Journey Remastered | 70% | 3 |
| Lovers in a Dangerous Spacetime | 60% | 6 |
| Mages of Mystralia | 50% | 10 |
| Mega Man Legacy Collection | 60% | 6 |
| Mega Man Legacy Collection 1&2 Combo Pack | 50% | 35,09 |
| Mega Man Legacy Collection 2 | 40% | 8,99 |
| MINIT | 25% | 7,49 |
| Mitsurugi Kamui Hikae | 60% | NC |
| Momonga Pinball Adventures | 33% | NC |
| Monster Jam: Crush It | 70% | 9 |
| n Verlore Verstand* | 50% | NC |
| NARUTO SHIPPUDEN: Ultimate Ninja STORM Legacy | 50% | 35 |
| Naruto Ultimate Ninja STORM Trilogy | 30% | 20 |
| Octodad: Dadliest Catch | 75% | 3,50 |
| OK K.O.! Let's Play Heroes | 30% | NC |
| One Eyed Kutkh | 33% | 3,34 |
| One Piece Burning Blood – Gold Edition | 75% | 23,62 |
| One Piece: Burning Blood | 75% | 17,50 |
| Outbreak: The New Nightmare | 50% | NC |
| Race The Sun | 70% | 3 |
| Raiden V | 60% | 12 |
| Refunct | 50% | 1,50 |
| Rento Fortune – Monolit Tycoon | 25% | 7,49 |
| Rocket League | 50% | 10 |
| Rocket League – Aftershock | 50% | NC |
| Rocket League – Back to the Future Car Pack | 50% | 1 |
| Rocket League – Batman v Superman: Dawn of Justice Car Pack | 50% | NC |
| Rocket League – DC Super Heroes DLC Pack | 50% | 2 |
| Rocket League – Esper | 50% | NC |
| Rocket League – Fast & Furious DLC Bundle | 50% | 2,50 |
| Rocket League – Fast & Furious '70 Dodge Charger R/T | 50% | NC |
| Rocket League – Fast & Furious '99 Nissan Skyline GT-R R34 | 50% | NC |
| Rocket League – Hot Wheels Bone Shaker | 50% | NC |
| Rocket League – Hot Wheels Twin Mill III | 50% | NC |
| Rocket League – Marauder | 50% | NC |
| Rocket League – Masamune | 50% | 1 |
| Rocket League – Proteus | 50% | NC |
| Rocket League – The Fate of the Furious Ice Charger | 50% | NC |
| Rocket League – Triton | 50% | NC |
| Rocket League – Vulcan | 50% | NC |
| RWBY: Grimm Eclipse | 50% | 10 |
| RWBY: Grimm Eclipse – Team JNPR Bundle | 50% | NC |
| Samsara | 30% | 10,49 |
| Shiness: The Lightning Kingdom | 75% | 7,50 |
| Skylar & Plux: Adventure on Clover Island | 70% | NC |
| Slime Rancher | 40% | NC |
| Song of the Deep | 75% | 3,75 |
| Spheroids | 50% | 4 |
| Spiral Splatter | 33% | 3,34 |
| Star Balls | 50% | NC |
| Star Trek Online: 1000 Zen | 15% | NC |
| Star Trek Online: 11000 Zen | 25% | NC |
| Star Trek Online: 2000 Zen | 20% | NC |
| Star Trek Online: 23000 Zen | 25% | NC |
| Star Trek Online: 500 Zen | 15% | NC |
| Star Trek Online: 5300 Zen | 20% | NC |
| Steven Universe: Save the Light | 30% | 17,49 |
| Submerged | 80% | 4 |
| Super Mega Baseball 2 | 25% | NC |
| Super Mega Baseball: Extra Innings | 75% | NC |
| Super Party Sports: Football | 50% | NC |
| Switch – Or Die Trying | 50% | 3,50 |
| SWORD ART ONLINE: FATAL BULLET | 30% | 48,99 |
| SWORD ART ONLINE: FATAL BULLET Deluxe Edition | 50% | 62,99 |
| The Council – Complete Season* | 25% | 22,49 |
| The Council – Episode 1: The Mad Ones | 25% | NC |
| The Council – Episode 2: Hide and Seek | 15% | NC |
| The Council – Season Pass | 30% | NC |
| Tiles | 25% | 2,99 |
| Toy Odyssey | 40% | NC |
| Tricky Towers | 50% | 7,50 |
| Typoman | 67% | 4,29 |
| Ultimate Chicken Horse | 30% | 10,49 |
| Vertical Drop Heroes HD | 70% | 3 |
| Vesta | 60% | NC |
| WARRIORS OROCHI 3 Ultimate | 50% | 30 |
| Where Are My Friends? | 40% | 3,59 |
| Yasai Ninja | 50% | NC |
| Yoku's Island Express | 25% | NC |
| Yooka-Laylee | 67% | NC |
| Your Toy | 40% | NC |
Offres Xbox 360
| | |
| --- | --- |
| Boom Boom Rocket* | 85% |
| Dynasty Warriors 5 Empires | 80% |
| Dynasty Warriors 6 | 75% |
| Dynasty Warriors 6 Empires | 75% |
| Dynasty Warriors 7 | 75% |
| Dynasty Warriors 8 | 50% |
| Mega Man 10 | 60% |
| Mega Man 10 Endless Attack | 50% |
| Mega Man 9 | 60% |
| Mega Man 9 Endless Attack | 50% |
| Monster Jam: Battlegrounds | 80% |