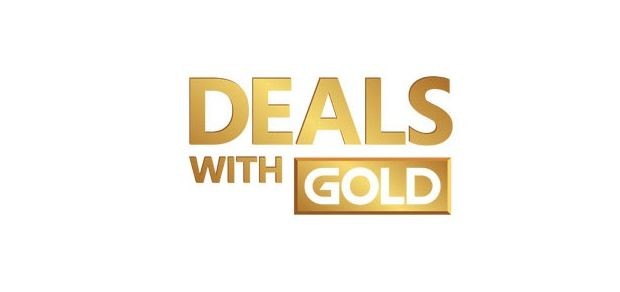 On se retrouve comme tous les mardis pour un tour d'horizon des offres et bonnes affaires à faire sur le Store Xbox dans le cadre des Deals With Gold et Spotlight Sales.
Cette semaine c'est l'éditeur Bethesda qui est largement à l'honneur avec des remises sur tous mes titres Wolfenstein, The Elder Scrolls Online et Skyrim, The Evil Within, Fallout 4 ou encore Dishonored premier et deuxième du nom. On retrouve également pas mal de remises sur les DLC de ces jeux. Mais les autres maisons ne sont pas en reste puisque l'on peut apercevoir aussi Rise of the Tomb Raider, Deux Ex : Mankind Divided ou encore plusieurs titres de la gamme WRC.
L'ensemble des Deals with Gold pour la période 7-14 août 2018 est à retrouver juste en dessous, avec les prix disponibles après remise pour les jeux Xbox One.
Deals with Gold Xbox One
| | | |
| --- | --- | --- |
| Titre | Remise | Tarif après remise |
| Bard's Gold | 60% | 2€ |
| Beholder Complete Edition | 60% | 6€ |
| Boom Ball 2 for Kinect | 40% | 5,99€ |
| Boss 101 | 25% | 11,24€ |
| Descenders (Game Preview) | 10% | 22,49€ |
| Deus Ex: Mankind Divided – Digital Deluxe Edition | 80% | 9€ |
| Deus Ex: Mankind Divided | 80% | 6€ |
| Digerati Family Friendly Bundle | 75% | 4,50€ |
| Dishonored 2 | 50% | 20€ |
| Dishonored Definitive Edition | 50% | 10€ |
| Dishonored: Death of the Outsider | 33% | 20,09€ |
| Dishonored: Death of the Outsider Deluxe Bundle | 50% | 35€ |
| Dishonored: The Complete Collection | 60% | 32€ |
| DOOM | 25% | 14,99€ |
| DOOM + Wolfenstein II Bundle | 67% | 26,40€ |
| Fallout 4 | 50% | 15€ |
| Fallout 4 Season Pass | 50% | 25€ |
| Fallout 4: Automatron | 40% | 5,99€ |
| Fallout 4: Contraptions Workshop | 40% | 2,99€ |
| Fallout 4: Far Harbor | 40% | 14,99€ |
| Fallout 4: Game of the Year Edition | 50% | 35€ |
| Fallout 4: Nuka-World | 40% | 11,99€ |
| Fallout 4: Vault-Tec Workshop | 40% | 2,99€ |
| Fallout 4: Wasteland Workshop | 40% | 2,99€ |
| Fe | 60% | 8€ |
| Fearful Symmetry & the Cursed Prince | 60% | 4€ |
| Forgotton Anne | 25% | 14,99€ |
| Forza Horizon 2 Car Pass | 80% | 5€ |
| Forza Horizon 2: Storm Island | 75% | 5€ |
| Guns, Gore and Cannoli | 50% | 5€ |
| Just Cause 3 | 80% | 6€ |
| Life is Strange: Before the Storm Complete Season | 60% | 6,80€ |
| Mirrors Edge Catalyst | 60% |                              8€ |
| Poi | 75% | 5€ |
| Prey | 50% | 15€ |
| Prey + Dishonored 2 Bundle | 60% | 26€ |
| Prey: Digital Deluxe Edition | 25% | 29,99€ |
| Rememoried | 50% | 7,50€ |
| Reus | 75% | 5€ |
| Rise of the Tomb Raider: 20 Year Celebration | 75% | 15€ |
| Skyrim Special Edition + Fallout 4 G.O.T.Y Bundle | 50% | 40€ |
| Stick It To The Man | 40% | 4,79€ |
| The Elder Scrolls Online | 50% | 10€ |
| The Elder Scrolls Online: Summerset | 25% | 29,99€ |
| The Elder Scrolls Online: Summerset Collector's Edition | 25% | 44,99€ |
| The Elder Scrolls V: Skyrim Special Edition | 50% | 20€ |
| The Evil Within | 50% | 10€ |
| The Evil Within 2 | 60% | 28€ |
| The Evil Within Digital Bundle | 60% | 12€ |
| The Evil Within Season Pass | 40% | 5,99€ |
| Tour de France 2017 | 50% | 20€ |
| TT Isle of Man | 40% | 35,99€ |
| Wolfenstein II: The Freedom Chronicles Season Pass | 40% | 14,99€ |
| Wolfenstein II: The New Colossus | 60% | 28€ |
| Wolfenstein II: The New Colossus Digital Deluxe Edition | 50% | 45€ |
| Wolfenstein: The New Order | 50% | 10€ |
| Wolfenstein: The Old Blood | 50% | 10€ |
| Wolfenstein: The Two-Pack | 50% | 15€ |
| WRC 5 FIA World Rally Championship | 80% | 12€ |
| WRC 7 FIA World Rally Championship | 60% | 24€ |
| WRC Collection FIA World Rally Championship | 60% | 48€ |
Deals with Gold Xbox 360
| | |
| --- | --- |
| Titre | Remise |
| Contrast | 75% |
| Faery: Legends of Avalon | 75% |
| Fallout 3 | 50% |
| Fallout 3: Broken Steel | 40% |
| Fallout 3: Mothership Zeta | 40% |
| Fallout 3: Operation: Anchorage | 40% |
| Fallout 3: Point Lookout | 40% |
| Fallout 3: The Pitt | 40% |
| Fallout New Vegas: Dead Money | 40% |
| Fallout New Vegas: Honest Hearts | 40% |
| Fallout New Vegas: Lonesome Road | 40% |
| Fallout New Vegas: Old World Blues | 40% |
| Fallout: New Vegas | 50% |
| Mars: War Logs | 75% |
| MX vs. ATV Alive | 80% |
| MX vs. ATV Supercross  | 80% |
| MX vs. ATV Untamed | 80% |
| Oblivion – Knights of the Nine | 40% |
| Oblivion – Shivering Isles | 40% |
| Rise of the Tomb Raider | 70% |