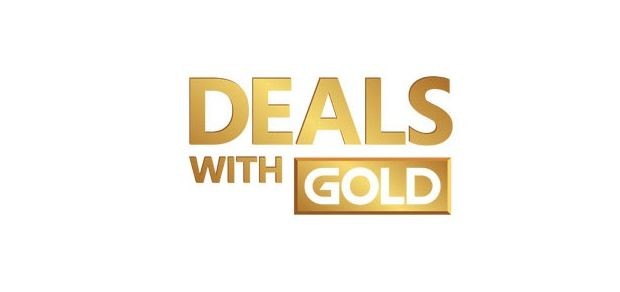 Les bonnes affaires de la semaine sont arrivées avec les Deals with Gold et entre les quelques titres majeurs Xbox One présentés (plus ou moins récents) et une sélection Xbox 360 solide, il y a de quoi faire.
La saga Bioshock est là sous toutes ses formes, Borderlands aussi. Les joueurs intéressés par des titres relativement récents peuvent se tourner vers Just Cause 4, WWE 2k19 ou encore NBA 2K19. Du côté des valeurs sûres, on retrouve The Witcher 3, Monster Hunter World, XCOM 2 ou Diablo 3.
Côté Xbox 360, on vous conseille comme à chaque fois qu'une offre se présente de tenter l'aventure Spec Ops : The Line, le superbe TPS qui a marqué bien des joueurs du forum Xbox-Mag et au-delà bien sûr.
Voici l'intégralité des offres, valables jusqu'au 19 février à midi.
| | | | |
| --- | --- | --- | --- |
| Titre | Support | Remise | Tarif après remise |
| Battlefield Hardline Premium | 360 | 20% | €39.99 |
| Big Buck Hunter Arcade | One | 60% | €8.00 |
| BioShock | 360 | 60% | €7.99 |
| BioShock 2 | 360 | 60% | €7.99 |
| BioShock Infinite | 360 | 70% | €8.99 |
| BioShock: The Collection | One | 75% | €12.50 |
| Borderlands | 360 | 60% | €7.99 |
| Borderlands 2 | 360 | 60% | €11.99 |
| Borderlands: The Handsome Collection | One | 75% | €15.00 |
| Borderlands: The Pre-Sequel | 360 | 70% | €8.99 |
| Bound by Flame | 360 | 80% | €3.99 |
| Carnival Games | One | 50% | €20.00 |
| Civilization Revolution | One | 75% | €7.49 |
| Danger Zone 2 | One | 45% | €10.99 |
| Deer Hunter: Reloaded | One | 60% | €8.00 |
| Diablo III: Eternal Collection | One | 67% | €23.10 |
| Diablo III: Reaper of Souls | 360 | 50% | €19.99 |
| Die for Valhalla! | One | 33% | €8.03 |
| Duke Nukem Forever | 360 | 80% | €3.99 |
| EA SPORTS NHL 19 | One | 67% | €23.10 |
| Heart&Slash | One | 75% | €4.99 |
| Just Cause 4 – Digital Deluxe Edition | One | 33% | €53.59 |
| Just Cause 4 – Gold Edition | One | 33% | €66.99 |
| Just Cause 4 – Standard Edition | One | 33% | €46.89 |
| Mafia II | 360 | 75% | €7.49 |
| Mafia III | One | 75% | €10.00 |
| Mafia III Deluxe Edition | One | 75% | €15.00 |
| Monster Hunter World – Additional Gesture Bundle 2 | One | 40% | €2.99 |
| Monster Hunter World – Additional Gesture Bundle 3 | One | 25% | €2.99 |
| Monster Hunter World – Additional Gesture Bundle 4 | One | 40% | €4.79 |
| Monster Hunter World – Deluxe Kit | One | 40% | €8.99 |
| Monster Hunter World – Gesture: Devil May Cry Dual Guns | One | 25% | €2.99 |
| Monster Hunter World – Gesture: Hadoken! | One | 25% | €2.99 |
| Monster Hunter World – Gesture: Shoryuken! | One | 25% | €2.99 |
| MONSTER HUNTER: WORLD | One | 50% | €25.00 |
| MONSTER HUNTER: WORLD Digital Deluxe Edition | One | 50% | €30.00 |
| Moonlighter | One | 40% | €11.99 |
| Mulaka | One | 50% | €9.99 |
| NBA 2K Playgrounds 2 | One | 50% | €15.00 |
| NBA 2K19 | One | 50% | €35.00 |
| NBA 2K19 + NBA 2K Playgrounds 2 Bundle | One | 67% | €26.40 |
| NBA 2K19 20th Anniversary Edition | One | 50% | €50.00 |
| NBA LIVE 19 All-Star Edition | One | 85% | €4.50 |
| NHL 19 99 Edition | One | 67% | €29.70 |
| Ninjin: Clash of Carrots | One | 35% | €9.74 |
| Outlast | One | 80% | €3.99 |
| Outlast 2 | One | 75% | €7.49 |
| Overwatch Legendary Edition | One | 50% | €30.00 |
| P.B Winterbottom | 360 | 80% | €1.89 |
| Prey | 360 | 80% | €3.99 |
| Rapala Fishing: Pro Series | One | 60% | €8.00 |
| Remothered: Tormented Fathers | One | 50% | €14.99 |
| Road Rage | One | 70% | €9.00 |
| Shadow of the Tomb Raider | One | 50% | €35.00 |
| Shadow of the Tomb Raider – Croft Edition | One | 50% | €50.00 |
| Shadow of the Tomb Raider – Digital Deluxe Edition | One | 50% | €40.00 |
| Shadow of the Tomb Raider – Season Pass | One | 33% | €20.09 |
| SKYHILL | One | 33% | €13.39 |
| Snooker Nation Championship | One | 70% | €1.79 |
| Space Hulk: Tactics | One | 50% | €20.00 |
| Spec Ops: The Line | 360 | 80% | €5.99 |
| Spintires: MudRunner | One | 75% | €8.75 |
| Spiral Splatter | One | 40% | €2.99 |
| The Bureau | 360 | 80% | €3.99 |
| The Darkness | 360 | 80% | €3.99 |
| The Darkness II | 360 | 80% | €5.99 |
| The Golf Club 2019 featuring PGA TOUR | One | 50% | €25.00 |
| The King's Bird | One | 20% | €15.99 |
| The Technomancer | One | 75% | €10.00 |
| The Witcher 2 | 360 | 85% | €4.49 |
| The Witcher 3: Wild Hunt | One | 70% | €9.00 |
| The Witcher 3: Wild Hunt – Blood and Wine | One | 60% | €8.00 |
| The Witcher 3: Wild Hunt – Complete Edition | One | 70% | €15.00 |
| The Witcher 3: Wild Hunt – Hearts of Stone | One | 60% | €4.00 |
| The Witcher 3: Wild Hunt Expansion Pass | One | 60% | €10.00 |
| Train Sim World | One | 50% | €25.00 |
| Train Sim World Digital Deluxe Edition | One | 50% | €27.50 |
| Train Sim World: Long Island Rail Road | One | 25% | €22.49 |
| Train Sim World: Ruhr-Sieg Nord | One | 40% | €17.99 |
| Train Sim World: West Somerset Railway | One | 40% | €14.99 |
| Troll & I | One | 70% | €15.00 |
| Tyler: Model 005 | One | 50% | €4.00 |
| Ultimate Chicken Horse | One | 33% | €10.04 |
| Vampyr | One | 67% | €19.80 |
| Vostok Inc. | One | 50% | €7.49 |
| Outlast – Whistleblower | One | 80% | €1.79 |
| WWE 2K19 | One | 50% | €35.00 |
| WWE 2K19 Digital Deluxe Edition | One | 50% | €50.00 |
| XCOM 2 | One | 75% | €12.50 |
| XCOM 2 Collection | One | 67% | €29.70 |
| XCOM 2 Digital Deluxe Edition | One | 75% | €16.25 |
| XCOM 2: War of the Chosen | One | 60% | €16.00 |
| XCOM®: Enemy Within | 360 | 80% | €7.99 |