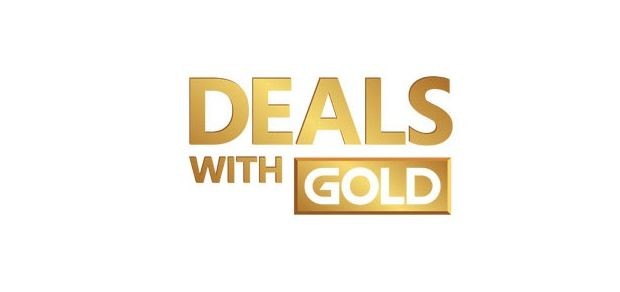 Après un mois de juillet chargé en promotions avec notamment l'Ultimate Game Sale, on entrera en août avec de quoi compléter sa bibliothèque, en parallèle de Games with Gold particulièrement alléchants cette fois. Bref, il fait beau, il fait chaud et le porte-monnaie est prêt une nouvelle fois à fondre.
Si la semaine dernière a été plutôt calme du côté des Deals with Gold, on retrouve cette fois une sélection autrement plus imposante. Il y a de tout et pour tous les goûts et comme un beau tableau vaut mieux qu'un long discours, place à la liste et prix des bonnes affaires de la semaine sur Xbox One.
La liste avec les taux de remise est également disponible pour les offres Xbox 360.
Pour quoi allez-vous craquer cette semaine ?
Deals with Gold et autres bonnes affaires sur Xbox One
| | | |
| --- | --- | --- |
| Titre | Remise | Tarif après remise |
| Aven Colony | 67% | 9,90€ |
| Battlefield 1 – Apocalypse | 100% | Gratuit |
| Battlefield 4 – China Rising | 100% | Gratuit |
| Battlefield 4 – Naval Strike | 100% | Gratuit |
| Battlestar Galactica Deadlock | 50% | 15,00€ |
| Beyond Eyes | 75% | 3,25€ |
| Complete FH2 Add-Ons Collection | 80% | NC |
| Defunct | 50% | 7,50€ |
| Die for Valhalla! | 25% | 8,99€ |
| Digerati Made in USSR Bundle | 60% | 8,80€ |
| Disco Dodgeball – REMIX | 30% | 10,49€ |
| Dishonored 2 | 50% | 20,00€ |
| Dishonored Definitive Edition | 50% | 10,00€ |
| Dishonored: Death of the Outsider | 33% | 20,09€ |
| Dishonored: Death of the Outsider Deluxe Bundle | 50% | 35,00€ |
| Dishonored: The Complete Collection | 60% | 32,00€ |
| DOOM | 25% | 14,99€ |
| DOOM + Wolfenstein II Bundle | 67% | 26,40€ |
| EA SPORTS UFC 3 | 60% | 28,00€ |
| EA SPORTS UFC 3 Deluxe Edition | 60% | 36,00€ |
| Fallout 4 | 50% | 15,00€ |
| Fallout 4 Season Pass | 50% | 25,00€ |
| Fallout 4: Automatron | 40% | 5,99€ |
| Fallout 4: Contraptions Workshop | 40% | 2,99€ |
| Fallout 4: Far Harbor | 40% | 14,99€ |
| Fallout 4: Game of the Year Edition | 50% | 35,00€ |
| Fallout 4: Nuka-World | 40% | 11,99€ |
| Fallout 4: Vault-Tec Workshop | 40% | 2,99€ |
| Fallout 4: Wasteland Workshop | 40% | 2,99€ |
| Flockers | 75% | 6,25€ |
| Forsaken Remastered | 10% | 17,99€ |
| Fortnite – Deluxe Founder's Pack | 50% | 30,00€ |
| Fortnite – Standard Founder's Pack | 50% | 20,00€ |
| Iron Wings | 50% | 8,75€ |
| LA Cops | 75% | 3,50€ |
| Masters of Anima | 50% | 10,00€ |
| Not A Hero: Super Snazzy Edition | 75% | 3,25€ |
| OlliOlli2: XL Edition | 75% | 3,25€ |
| Overcooked | 67% | 5,28€ |
| Overcooked – The Lost Morsel | 67% | NC |
| Overcooked: Gourmet Edition | 67% | 17,09€ |
| Overruled! | 75% | 3,25€ |
| Penarium | 75% | 2,25€ |
| Prey | 50% | 15,00 |
| Prey + Dishonored 2 Bundle | 60% | 26,00 |
| Prey: Digital Deluxe | 25% | 29,99€ |
| Pure Pool | 40% | 5,99€ |
| Race Arcade | 50% | 5,00€ |
| Raging Justice | 25% | 9,74€ |
| Real Farm | 40% | 23,99€ |
| Seasons After Fall | 75% | 5,00€ |
| Sheltered | 75% | 3,25€ |
| Shiness: Lightning Kingdom | 75% | 7,50€ |
| Skyrim Special Edition + Fallout 4 G.O.T.Y Bundle | 50% | 40,00€ |
| Spintires: MudRunner | 60% | 16,00€ |
| Styx: Shards of Darkness | 75% | 7,50€ |
| The BunnyLord Pro Hater Pack | 75% | 4,87€ |
| The Elder Scrolls Online | 50% | 10,00€ |
| The Elder Scrolls Online: Summerset | 25% | 29,99€ |
| The Elder Scrolls Online: Summerset Collector's Edition | 25% | 44,99€ |
| The Elder Scrolls V: Skyrim Special Edition | 50% | 20,00€ |
| The Escapists | 75% | 4,50€ |
| The Escapists & The Escapists: The Walking Dead | 75% | 6,25€ |
| The Escapists 2 | 40% | 11,99€ |
| The Escapists 2 Season Pass | 20% | 7,99€ |
| The Escapists 2 Special Edition | 20% | 22,79€ |
| The Escapists 2 – Big Top Breakout | 20% | 3,19€ |
| The Escapists 2 – Dungeons and Duct Tape | 20% | 3,19€ |
| The Escapists 2 – The Glorious Regime | 33% | 2,27€ |
| The Escapists 2 – Wicked Ward | 20% | 3,19€ |
| The Escapists DLC Bundle | 75% | 2,25€ |
| The Escapists – Alcatraz | 75% | NC |
| The Escapists – Duct Tapes are Forever | 75% | NC |
| The Escapists – Escape Team | 75% | NC |
| The Escapists – Supermax Edition | 75% | 7,00€ |
| The Escapists – The Walking Dead | 75% | NC |
| The Evil Within | 50% | 10,00€ |
| The Evil Within 2 | 60% | 28,00€ |
| The Evil Within Digital Bundle | 60% | 12,00€ |
| The Evil Within Season Pass | 40% | 5,99€ |
| The Surge | 75% | 12,50€ |
| Thea: The Awakening | 50% | 9,00€ |
| Tour de France 2018 | 33% | 33,49€ |
| We Are The Dwarves | 50% | 7,50€ |
| Wolfenstein II: The Freedom Chronicles Season Pass | 40% | 14,99€ |
| Wolfenstein II: The New Colossus | 60% | 28,00€ |
| Wolfenstein II: The New Colossus Deluxe | 50% | 45,00€ |
| Wolfenstein: The New Order | 50% | 10,00€ |
| Wolfenstein: The Old Blood | 50% | 10,00€ |
| Wolfenstein: The Two-Pack | 50% | 15,00€ |
| Worms Anniversary Edition | 75% | 14,87€ |
| Worms Battlegrounds | 75% | 6,25€ |
| Worms Battlegrounds – Alien Invasion | 75% | NC |
| Worms W.M.D | 67% | NC |
| Wuppo | 50% | 10,00€ |
| Yoku's Island Express | 20% | 15,99€ |
| Yooka-Laylee | 67% | 13,20€ |
 Deals with Gold et autres bonnes affaires sur Xbox 360
| | |
| --- | --- |
| Titre | Remise |
| Guncraft: Blocked and Loaded  | 50% |
| Street Fighter III: Online Edition | 75% |
| Street Fighter IV – Complete Alternate Costume Pack | 70% |
| Street Fighter IV | 50% |
| Street Fighter X Tekken – Additional Characters Pack | 75% |
| Street Fighter X Tekken | 80% |
| Super Street Fighter II Turbo HD Remix | 80% |
| Super Street Fighter IV Arcade Edition – Horror Complete Pack | 80% |
| Super Street Fighter IV Arcade Edition – Super Complete Alternate Costume Pack | 60% |
| Super Street Fighter IV Arcade Edition – Ultra Complete Alternate Costume Pack | 60% |
| Super Street Fighter IV Arcade Edition – Vacation Complete Pack | 80% |
| Super Street Fighter IV Arcade Edition – Wild Complete Pack | 80% |
| Super Street Fighter IV Arcade Edition | 60% |
| Ultra Street Fighter IV | 50% |