Deals with Gold : Ubi solde en masse et GTA V se lâche dans une vague de bonnes affaires
Encore une belle liste cette semaine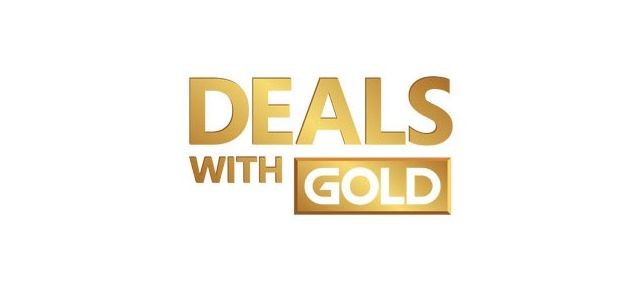 Cette semaine, les Deals with Gold s'accompagnent notamment d'une grosse fournée de jeux Ubisoft et de la présence d'un Grand Theft Auto V qui n'étonne plus vraiment personne.
On aurait presque envie de s'amuser à compter le nombre de semaines qui voient GTA V apparaitre dans la liste des promotions de la semaine. Le jeu de Rockstar Games, fidèle au rendez-vous du mardi, se décline sous une myriade de formes destinées avant tout à ceux qui veulent partir à l'assaut de GTA Online les poches bien pleines.
L'autre gros morceau de la semaine, c'est à Ubisoft qu'on le doit. L'éditeur/développeur français déploie ses troupes sur Xbox One mais également sur Xbox 360 avec de nombreuses offres. Comme pour Rainbow Six Siege & Vegas, Ghost Recon Wildlands mais également Advanced Warfighter et Future Soldier ; on retrouve également du Splinter Cell ou pour coller à la saison, Steep et ses DLC.
Les Deals with Gold et autres bonnes affaires ne s'arrêtent cependant pas à cela puisque pas mal de jeux peut-être un peu plus confidentiels viennent grossir les rangs. On note entre autres Monster Energy Supercross qui semble vouloir profiter de l'arrivée de sa suite pour se présenter au public avec un tarif plus léger que d'habitude. Dans un autre registre, Hitman 2 enfile le costume du soldé, tandis que les free to play compétitifs comme Warframe ou Crossout proposent de quoi se faciliter la vie contre écu sonnant et trébuchant.
Le plus intéressant est peut-être à aller chercher du côté de la Xbox 360 et des jeux rétrocompatibles. Ainsi, Alice Madness Returns, Shadows of the Damned, Dante's Inferno ou encore la trilogie Dead Space s'affichent à petit prix (tous sont rétrocompatibles). Si vous n'y avez jamais joué, on ne saurait que trop vous le conseiller !
| | | | |
| --- | --- | --- | --- |
| Titre | Support | Remise | Tarif après remise |
| 1979 Revolution: Black Friday | One | 33% | €8.03 |
| 8-Bit Armies | One | 35% | €19.49 |
| Adam's Venture: Origins | One | 75% | €7.50 |
| AereA | One | 75% | €7.50 |
| Alice: Madness Returns | 360 | 75% | €4.99 |
| Army of Two | 360 | 67% | €6.59 |
| At Sundown: Shots in the Dark | One | 20% | €15.99 |
| Brawlout Deluxe Edition | One | 50% | €14.99 |
| Brawlout Standard Edition | One | 50% | €9.99 |
| Call of Cthulhu | One | 33% | €36.84 |
| Comix Zone | 360 | 50% | €2.39 |
| Crossout — Arsonist pack | One | 50% | €32.50 |
| Crossout – Iron Shield Pack | One | 50% | €30.00 |
| Crossout – Spectral Hunter | One | 50% | €25.00 |
| Crossout – Wild hunt pack | One | 50% | €10.00 |
| Dante's Inferno™ | 360 | 67% | €6.59 |
| Dead Space™ | 360 | 75% | €4.99 |
| Dead Space™ 2 | 360 | 75% | €4.99 |
| Dead Space™ 3 | 360 | 75% | €4.99 |
| Defiance 2050: Starter Class Pack | One | 50% | €10.00 |
| Defiance 2050: Ultimate Class Pack | One | 50% | €25.00 |
| Defunct | One | 75% | €3.74 |
| Demonic Legion Pack | One | 50% | €1.99 |
| Demon's Crystals | One | 50% | €2.49 |
| DUCATI – 90th Anniversary | One | 75% | €5.00 |
| Dynasty Fully Loaded | One | 40% | €6.59 |
| Dynasty Game Mode | One | 50% | €2.49 |
| EA SPORTS NHL 19 | One | 67% | €23.10 |
| Elea – Episode 1 | One | 40% | €7.79 |
| Exclusive Battle Over Berlin Bundle (Battle Island Commander) | One | 85% | €3.00 |
| Faery: Legends of Avalon | 360 | 80% | €1.43 |
| Fearful Symmetry & the Cursed Prince | One | 75% | €2.49 |
| Frost Drake Pack | One | 50% | €25.00 |
| Ghostbusters | One | 80% | €10.00 |
| Grand Theft Auto V | One | 50% | €15.00 |
| Grand Theft Auto V – Criminal Enterprise Starter Pack and Great White Shark Card Bundle | One | 10% | €40.49 |
| Grand Theft Auto V – Criminal Enterprise Starter Pack and Great White Shark Card Bundle | One | 35% | €29.24 |
| Grand Theft Auto V – Criminal Enterprise Starter Pack and Megalodon Shark Card Bundle | One | 15% | €89.24 |
| Grand Theft Auto V – Criminal Enterprise Starter Pack and Megalodon Shark Card Bundle | One | 35% | €68.24 |
| Grand Theft Auto V – Criminal Enterprise Starter Pack and Whale Shark Card Bundle | One | 10% | €61.19 |
| Grand Theft Auto V – Criminal Enterprise Starter Pack and Whale Shark Card Bundle | One | 35% | €44.19 |
| Grand Theft Auto V & Great White Shark Cash Card | One | 10% | €40.49 |
| Grand Theft Auto V & Great White Shark Cash Card | One | 70% | €13.50 |
| Grand Theft Auto V: Premium Online Edition | One | 10% | €53.99 |
| Grand Theft Auto V: Premium Online Edition | One | 75% | €15.00 |
| Grand Theft Auto V: Premium Online Edition & Great White Shark Card Bundle | One | 5% | €66.49 |
| Grand Theft Auto V: Premium Online Edition & Great White Shark Card Bundle | One | 75% | €17.50 |
| Grand Theft Auto V: Premium Online Edition & Megalodon Shark Card Bundle | One | 25% | €97.49 |
| Grand Theft Auto V: Premium Online Edition & Megalodon Shark Card Bundle | One | 75% | €32.50 |
| Grand Theft Auto V: Premium Online Edition & Whale Shark Card Bundle | One | 10% | €83.69 |
| Grand Theft Auto V: Premium Online Edition & Whale Shark Card Bundle | One | 75% | €23.25 |
| GTA Online: Criminal Enterprise Starter Pack | One | 35% | €19.49 |
| HAWKEN – Starter Pack | One | 85% | €1.20 |
| HELL YEAH! Wrath of the Dead Rabbit | 360 | 60% | €5.75 |
| HITMAN 2 | One | 30% | €48.99 |
| HITMAN 2 – Gold Edition | One | 30% | €69.99 |
| Iron Wings | One | 50% | €8.49 |
| Lichtspeer: Double Speer Edition | One | 30% | €6.99 |
| Maize | One | 80% | €3.99 |
| Masters of Anima | One | 75% | €5.00 |
| Monster Energy Supercross – Special Edition | One | 75% | €20.00 |
| Monster Energy Supercross – The Official Videogame | One | 75% | €17.50 |
| Mutant Football League | One | 35% | €12.99 |
| Mutant Football League – Dynasty Edition | One | 35% | €19.49 |
| MXGP2 | One | 60% | €8.00 |
| NHL 19 99 Edition | One | 67% | €29.70 |
| Of Orcs and Men | 360 | 80% | €3.99 |
| Paladins Champions Pack | One | 50% | €15.00 |
| Pinball FX3 – Balls of Glory Pinball | One | 60% | €3.99 |
| Pinball FX3 – Bethesda Pinball | One | 60% | €4.39 |
| Pinball FX3 – Marvel Pinball: Avengers Chronicles | One | 60% | €3.99 |
| Rainbow Six Vegas | 360 | 67% | €3.29 |
| Rainbow Six Vegas2 | 360 | 67% | €3.29 |
| Real Farm | One | 80% | €8.00 |
| Reus | One | 75% | €3.75 |
| Rocket League – Fast & Furious '70 Dodge Charger R/T | One | 50% | €1.00 |
| Rocket League – Fast & Furious '99 Nissan Skyline GT-R R34 | One | 50% | €1.00 |
| Rocket League – Fast & Furious DLC Bundle | One | 50% | €2.50 |
| Schneider Deluxe Character Pack | One | 25% | €26.24 |
| Shadows of the Damned | 360 | 75% | €4.99 |
| Shiness: The Lightning Kingdom | One | 75% | €7.50 |
| SHINY | One | 75% | €3.74 |
| Sky Force Anniversary | One | 70% | €2.99 |
| SMITE Ultimate God Pack Bundle | One | 50% | €12.00 |
| SplinterCellConviction | One | 50% | €9.99 |
| STEEP | One | 50% | €10.00 |
| STEEP – X Games DLC | One | 20% | €7.99 |
| STEEP – X Games Pass | One | 20% | €11.99 |
| STEEP- 90s DLC | One | 20% | €3.99 |
| STEEP Season Pass | One | 50% | €10.00 |
| Steep X Games Gold Edition | One | 50% | €20.00 |
| Subterrain | One | 70% | €5.09 |
| TERA: Bloodshadow Ninja Pack | One | 50% | €15.00 |
| TERA: Dojo Fighter Pack | One | 50% | €12.50 |
| The Long Dark | One | 33% | €20.09 |
| The Long Dark | One | 33% | €16.74 |
| Tom Clancy's Ghost Recon Wildlands – Fallen Ghosts | One | 35% | €9.74 |
| Tom Clancy's Ghost Recon Wildlands – Season Pass | One | 35% | €25.99 |
| Tom Clancy's Ghost Recon Wildlands – Standard Edition | One | 70% | €15.00 |
| Tom Clancy's Ghost Recon Wildlands – Ultimate Edition | One | 50% | €50.00 |
| Tom Clancy's Ghost Recon Wildlands – Year 2 Gold Edition | One | 50% | €35.00 |
| Tom Clancy's GRAW | 360 | 60% | €3.99 |
| Tom Clancy's GRAW2 | 360 | 60% | €3.99 |
| TOM CLANCY'S RAINBOW SIX SIEGE + THE DIVISION BUNDLE | One | 75% | €20.00 |
| Tom Clancy's Splinter Cell Double Agent | One | 50% | €4.99 |
| Tom Clancy's Splinter Cell® Blacklist™ | 360 | 50% | €9.99 |
| Tom Clancy's The Division – Streets of New York Outfit Bundle | One | 50% | €7.50 |
| Tom Clancy's The Division – Survival | One | 50% | €7.50 |
| Tom Clancy's The Division – Underground | One | 50% | €7.50 |
| Tom Clancy's Ghost Recon Wildlands : Year 2 Pass | One | 25% | €22.49 |
| Tom Clancy's Ghost Recon Wildlands: Narco Road | One | 35% | €9.74 |
| Tom Clancy's Rainbow Six Siege | One | 70% | €12.00 |
| Tom Clancy's Rainbow Six Siege – Advanced Edition | One | 70% | €15.00 |
| Tom Clancy's Rainbow Six Siege – Blitz Bushido Set | One | 50% | €4.00 |
| Tom Clancy's Rainbow Six Siege – Complete Edition | One | 70% | €36.00 |
| Tom Clancy's Rainbow Six Siege – GEMSTONES BUNDLE | One | 40% | €8.99 |
| Tom Clancy's Rainbow Six Siege – Gold Edition | One | 70% | €24.00 |
| Tom Clancy's Rainbow Six Siege – Montagne Bushido Set | One | 50% | €4.00 |
| Tom Clancy's Rainbow Six Siege – Smoke Bushido Set | One | 50% | €4.00 |
| Tom Clancy's Rainbow Six Siege: Tachanka Bushido Set | One | 50% | €4.00 |
| Tom Clancy's The Division | One | 80% | €10.00 |
| Tom Clancy's The Division – Frontline Outfit Pack | One | 50% | €2.50 |
| Tom Clancy's The Division – Gold Edition | One | 80% | €18.00 |
| Tom Clancy's The Division – Last Stand | One | 50% | €7.50 |
| Tom Clancy's The Division – Marine Forces Outfits Pack | One | 50% | €2.50 |
| Tom Clancy's The Division – Military Specialists Outfits Pack | One | 50% | €2.50 |
| Tom Clancy's The Division – Season Pass | One | 70% | €12.00 |
| Tom Clancy's The Division – Sports Fan Outfit Pack | One | 50% | €2.50 |
| Tom Clancy's The Division – Upper East Side Outfit Pack | One | 50% | €2.50 |
| Tom Cnacy's Ghost Recon: Future Soldier | 360 | 50% | €4.99 |
| Use Your Words | One | 50% | €7.49 |
| Valeria Deluxe Character Pack | One | 25% | €26.24 |
| Viking | 360 | 60% | €5.99 |
| War Thunder – B1ter | One | 50% | €7.50 |
| War Thunder – F4U-4B Corsair | One | 50% | €15.00 |
| Warface – Winter Holidays Pack | One | 40% | €8.99 |
| Warframe: Jade Axa Bundle | One | 40% | €14.99 |
| Warframe: Starter Pack | One | 50% | €10.00 |
| Werewolf Rampage Pack | One | 50% | €1.99 |
| Wuppo | One | 75% | €5.00 |