Alors que la fin d'année approche et que les deux consoles Xbox Series (X/S) vont débarquer dans nos salons, il est temps de revenir rapidement sur le studio le plus mystérieux, mais également le plus ambitieux de Microsoft. Annoncé et ouvert durant l'année 2018, The Initiative s'est forgé une sacrée réputation dans le monde vidéoludique. Tout d'abord parce qu'il est le premier véritable studio créé de toutes pièces par Microsoft depuis longtemps (il y eut précédemment Black Tusk Studio qui deviendra The Coalition que l'on connait pour Gears 4 et 5) mais aussi en raison de l'identité son directeur et de l'ambition du studio visible au travers de son recrutement.
A la tête du studio ? Darrel Gallagher, ancien de chez Sony durant 5 ans, Rockstar et surtout directeur de Crystal Dynamics durant 6 ans avec le reboot de Tomb Raider a la clé.
L'ambition du studio ?
«Choisir des profils soigneusement afin de construire une équipe créative de classe internationale qui maitrise la narration, des créateurs (Jeu vidéo, télévision, cinéma, musique) d'exception afin de proposer des choses innovantes et de faire avancer l'art du jeu vidéo. Quelque chose de spectaculaire et unique.»
Pour y arriver Microsoft a dépensé sans compter avec une Dream Team encore plus agressive que le Real Madrid et ses Galactiques. Voici la provenance des membres cette sélection 5 étoiles
Sony PlayStation
Naughty Dogs :
Sylvia Chambers (Animator) The Last of Us 2
Ryan Trwobridge (Tech Art Director) Uncharted 4 / Days Gone
Lee Davis (Lead Gameplay Animator) Uncharted / The Last of Us Saga
Tyler Thornock (Principal Technical Animator) Uncharted 4 / The Last of Us 1 / Anthem
Isaac Yeram Kim (Concept Artist) Call of Duty: Black Ops IIII / The Last of Us 2
Sze Jones (Principal Character Artist) Uncharted 3-4 / Rise of the Tomb Raider / Blur Studio
Fancisco Aisa Garcia (Senior Gameplay Engineer) GTA V / Red Dead Redemption 2 / The Last of Us 2
Robert Ryan (Senior Systems Designer) Uncharted 3-4 / The Last of Us 1-2
Lauren Manuel Garcia Carro (Senior Shader Technologies) The Last of Us 2
Hawar Dpghramachi (Grapchis Programmer) Havok Engine / Moteur de jeu Eidos Montreal / ND époque The Last of Us 2
 Santa Monica Studio :
Ian Miller (Senior Designer) Tomb Raider reboot / Rise of the Tomb Raider / God of War 2018
Kai Zheng (Senior Level Designer) Battlefield / Dead Space / Dante Inferno / God of War 2018
Erik Jakobsen (Principal Environment Artist) Saboteur / God of War Ascension / God of War 2018
Ray Yeomans (Senior Designer) God of War 2018 / Tomb Raider reboot / Rise of the Tomb Raider
Chris O'Neill (Lead Level Designer) God of War III /  Ascension / God of War 2018 / Metal Gear Solid V Online
Brian Westergaard (Director of Production) Rise of the Tomb Raider / Gow 2018
Sarah Swenson (Environement Artist) TLOU2 / Gow 2018
Insomniac Games :
Jason Priest (Lead Artist) GoldenEye : Au service du mal / Ratchet Reboot / Sunset Overdrive / Spiderman PS4
Joey Tan (Associate Technical Designer) Spiderman Miles Morales
Drew Murray (Design Director) Ratchet Remake  / Sunset Overdrive / Resistance 2-3
Giovanni Martinez (Senior Environment Artist) Spiderman PS4 + Miles Morales
SIE Americana : 
Victoria Miller Senior Producer :  Detroit: Become Human, Hidden Agenda,  Until Dawn, Until Dawn: Rush of Blood, No Man's Sky, Alienation, LittleBigPlanet 3, Beyond Two Souls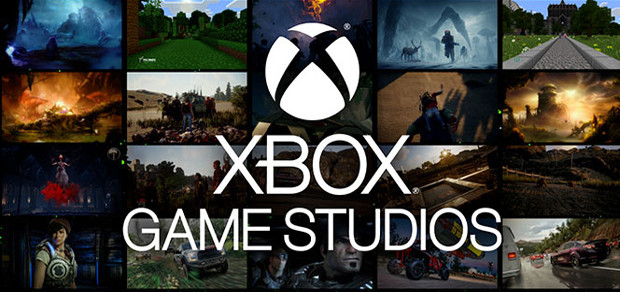 Microsoft Xbox Games Studios
343 Industries : 
Marcia Hunsicker (Gameplay Animator) Telltale Games 2015-2018 / Halo Infinite
William Archbell (Technical Director) Halo 4-5
id Software :
Kurt Loudy (Senior Systems Designer) Murdered: Soul Suspect / Doom 2016 / Doom Eternal
Maxwell Morrison (Quality Assurance Lead) Assurance qualité pour Robot Entertainment et Id Software
Playground Games :
Richard Burns (UI/UX Lead) Forza Horison franchise
The Coalition :
Nigel Loster Gameplay Designer Gears of War 4-5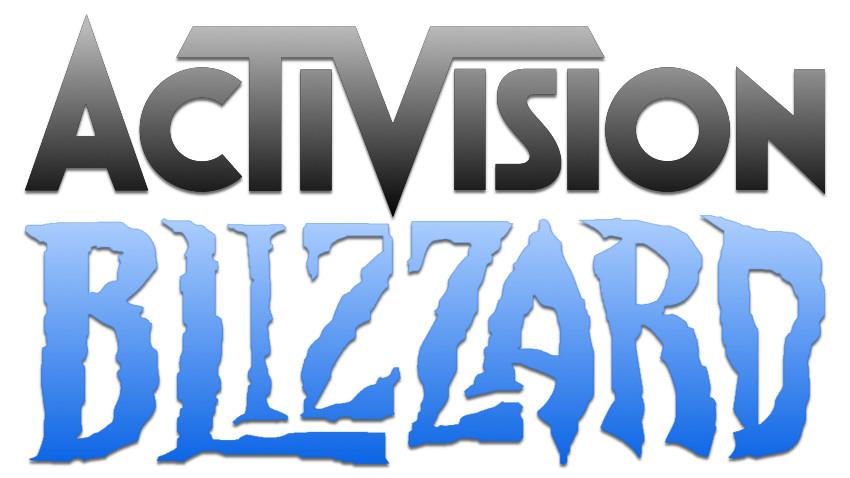 Blizzard Activision
Blizzard :
Stephen Clayburn (Principal Lead Online Services Engineer) Blizzard productions post 2017
Jay Combs (Information Technology) Blizzard productions post 2013
Infinity Ward :
Jaime Molina (Environment Artist) Call of Duty: Modern Warfare / Travail pour les séries TV (Walking Dead, Lucifer + The Orville
Jolyon Myers (Expert Designer) Saboteur / Call of Duty Saga
Treyarch :
Johal Gow (Lead Producer) The Need for Speed / Need for Speed, Rivals / COD Black Ops 3 -4
Oliver Guiney (Concept Artist)  Call of Duty: Black Ops 4
Jonathan Chavez (Associate Producer) Call of Duty: Black Ops 4
Sledgehammer Games :
Jon Lew (Gameplay Engineer) NBA2K15-16 / COD: WWII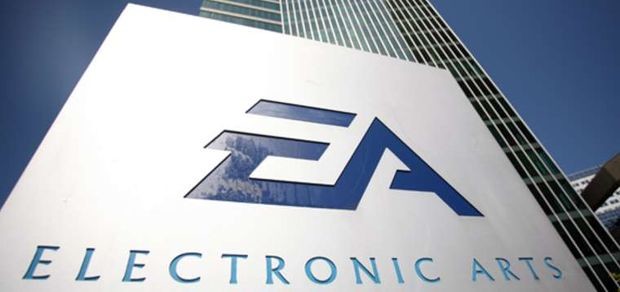 Electronic Arts
EA Sport : 
Cesar Castro (Senior Software Engineer) FIFA/UFC 3
DICE :
Eric Persson (Associate Art Director) Battlefield 3-4-1
BioWare :
Ryan Duffin Gameplay Animation Director) Alan Wake / Medal of Honor: Warfighter / Battlefield 3-4-1-V / Anthem

Autres :
Avalanche Studios :
Justin Walters (Senior Environement Artist) Mass Effect Saga / Dragon Age Saga / Just Cause 4 / Rage 2
Bungie :
Christine Thompson (Narrative Lead  / Writer) Star Trek Online / Destiny 2
Creative Assembly :
Joshua Bermudez (Concept Artist)   Freelance Artist
Cryptic Studios :
Robert Marr Lead Gameplay Engineer) Neverwinter
Crystal Dynamics :
Remi Lacoste (Experimential Director) Splinter Cell Franchise / Tomb Raider Reboot Trilogie / Marvel's Avengers
Lindsey McQueeney (Ressource humaine) Recrutement Google / Crystal Dynamics
Daniel Steamer (Lead Technical Designer) Saboteur / Avengers
Dan Neuburger (Game Director) Crystal Dynamics Productions
Victor Chavez (Sr Animator) Halo 4 / Destiny / Call of Duty: Advanced Warfare / Amazon Games
Epic Games :
Pasquale Scionti (Senior Environment Lightning Artist) Freelance 3D / Epic Games
Nexon :
Patrick Ward (3D Environement Artist) Freelance 3D
Respawn Entertainment :
Ben Diamand (Lead Systems Engineer) God of War saga sauf reboot / Titanfall
Justin Perez (Snenior Systems Designer) Kingdoms of Amalur: Reckoning / Mass Effect Andromeda / Star Wars Fallen Order
Sean Slayback (Lead Systems Designer) Apex Legends / Call of Duty : Modern Warfare 2 / Call of Duty 2-3-4
Rockstar Games :
Christian Cantamessa Cinematcs Director Manhunt 1-2 / GTA San Andreas / Red Dead Redemption / Rise of the Tomb Raider / Seigneur des Anneaux L'ombre du Mordor et l'Ombre de la Guerre
Studio Wildcard :
Matt Corcoran Pincipal Character Artist) Max Payne 3 /  Jurassic World /  Iron Man Experience  / Modélisation 3D pour divers titres via Outpost
-
Le studio serait actuellement au travail sur un projet contenant diverses armes et gadgets et avec des caméras de surveillances. Tiens tiens, ce ne serait pas un petit descriptif d'un jeu avec un agent secret ? Une reprise du projet de Black Tusk Studios qui avait été annoncé à l'E3 2013 pour être enterré au profit de Gears 4 ? Ce ne serait pas le descriptif d'un jeu pouvant accueillir la fortement ravissante Joanna Dark ?
En tout cas nous savons que le jeu est déjà jouable depuis l'année dernière, que Phil Spencer himself s'y est essayé mais également The Coalition qui aide sur le projet (anciennement Black Tusk Studios vous suivez ?). Et ce n'est pas tout puisque la fille de Drew Murray (Sunset Overdrive) a également pu s'essayer plusieurs fois au jeu ce qui prouve en tout cas que ce n'est pas un titre horrifique ou alors il faut appeler la police et vite ! Il était prévu d'avoir des informations en cette année, mais avec la crise du COVID, les plans ont du être chamboulés même si on espère voir quelque chose cette année, autre qu'un trailer en images de synthèse ceci dit.
Nouvelle licence ? Perfect Dark reboot ? La question se pose, même si j'ai ma petite idée et surtout de grosses attentes. En espérant que le résultat ne soit pas du niveau des échecs de la politique des Galactiques du Real Madrid.